TOYOTA HILUX TIGER
CODE : CPMR


A : 1,050 Baht
B : 950 Baht
C : 750 Baht
SUZUKI CARIBIAN SPORTY
CODE : MFMR


A : 1,400 Baht
B : 1,150 Baht
C : 800 Baht
HONDA CITY
CODE : ECAR


A : 1,550 Baht
B : 1,350 Baht
C : 900 Baht
HONDA CIVIC
CODE : CCAR


A : 1,850 Baht
B : 1,600 Baht
C : 1,150 Baht
TOYOTA COROLLA ALTIS
CODE : ICAR


A : 2,200 Baht
B : 1,950 Baht
C : 1,400 Baht
TOYOTA SPORT RIDER
CODE : PFMR


A : 2,200 Baht
B : 1,950 Baht
C : 1,400 Baht
TOYOTA CAMRY
CODE : FCAR


A : 2,700 Baht
B : 2,350 Baht
C : 1,650 Baht
HONDA CR-V
CODE : IFAR


A : 2,700 Baht
B : 2,350 Baht
C : 1,650 Baht
CHEVROLET ZAFIRA
CODE : IVAR


A : 2,700 Baht
B : 2,350 Baht
C : 1,650 Baht
HONDA ACCORD
CODE : PCAR


A : 3,000 Baht
B : 2,600 Baht
C : 1,950 Baht
TOYOTA HIACE
CODE : MVMR


A : 2,050 Baht
B : 1,750 Baht
C : 1,300 Baht
VOLKSWAGEN CARAVELLE
CODE : LVAR


A : 6,500 Baht
B : 5,500 Baht
C : 4,500 Baht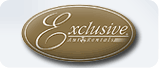 EXCLUSIVE AUTO RENTALS
Golden Service Guaranteed

Full Car Rental Service
Exclusive Auto Rentals offers self-drive, well-tranined chauffeur driven, and transfer services to meet your individual requirements.

High Quality Fleet
Exclusive Auto Rentails Fleet is mostly latest models and constantly being updated with high standard of fleet maintenance.

First Class Insurance
For your peace of mind, a first class comprehensive vehicle insurance is provided for all rentals to ensure you drive without a worry anywhere in Thailand.

Free Delivery
A free delivery and pickup services (within a 30 km radius of an Exclusive office), Exclusive Auto Rentals Office is never far away.

One Way Rentals
One way rental programs are available from all Exclusive locations with no additional charge for 7 consecutive day hires or more.

Easy Payment
Easy payment is settled by all major credit cards or billing to a company.

24-Hour Emergency Assistance
emergency assistance is available throughout Thailand.

Nationwide Service Centers
Easy and trouble-free services with Exclusive nationwide service centers

Professional Management Team
Exclusive Auto Rentals management team with over ten years experience in the auto rental industry is ready to assist you throughout you impressive stay in the Kingdom.

Superior Customer Services
Exclusive Auto Rentals has friendly, helpful, well-trained and service-minded staff to be serving of your service.